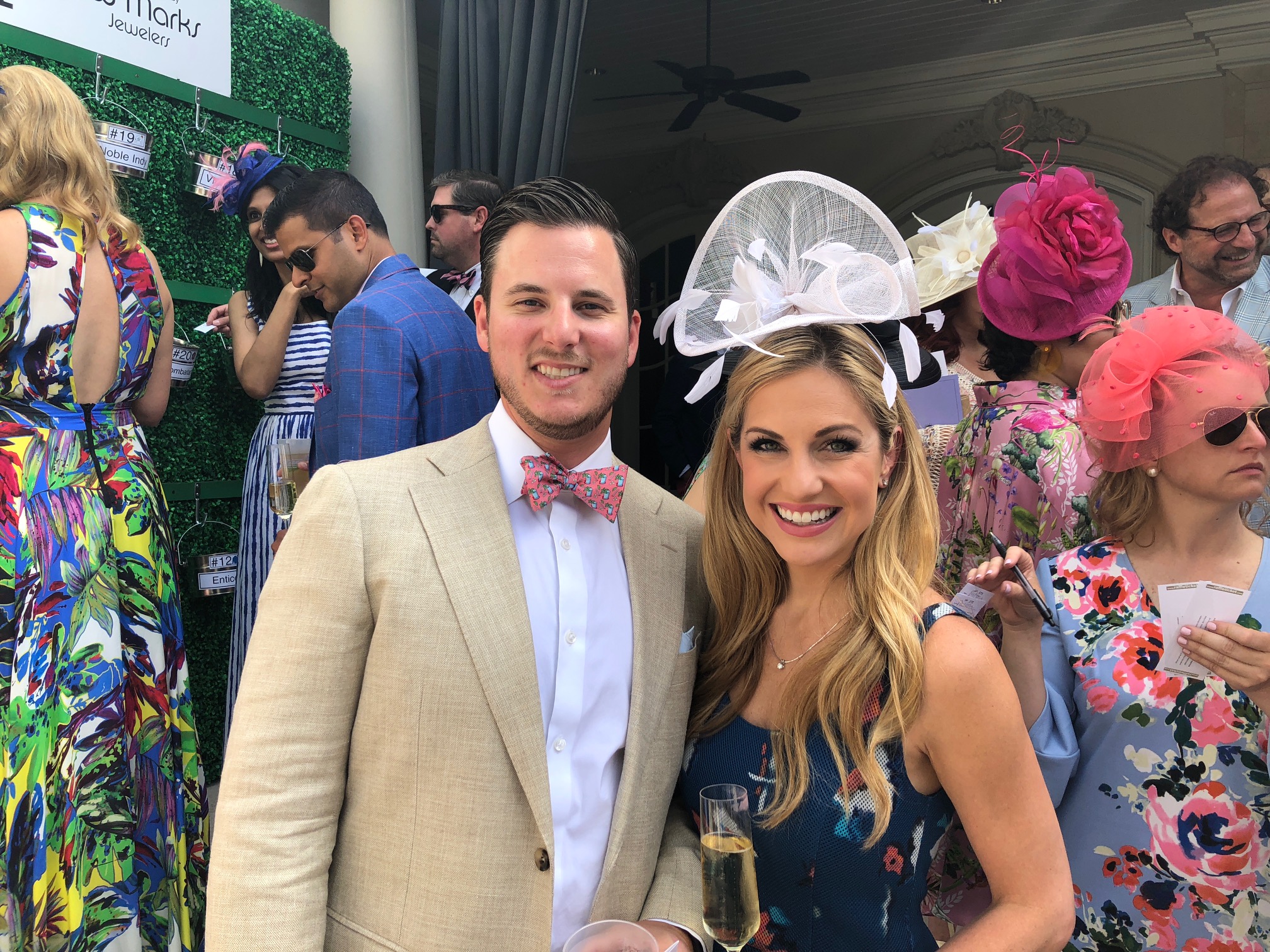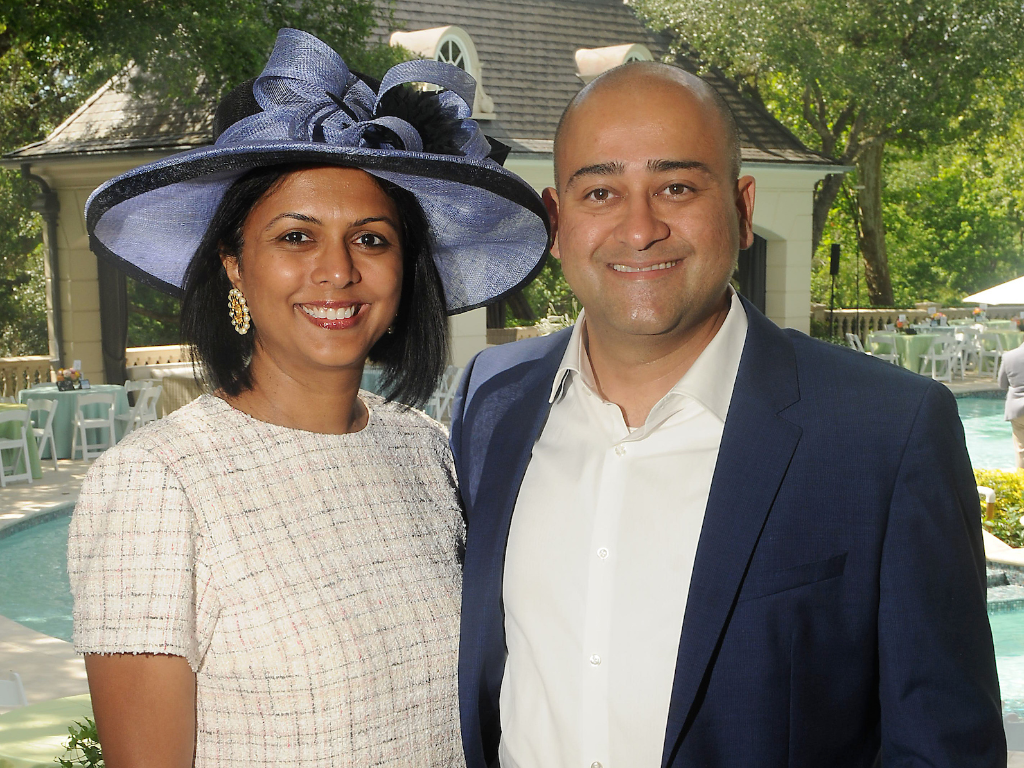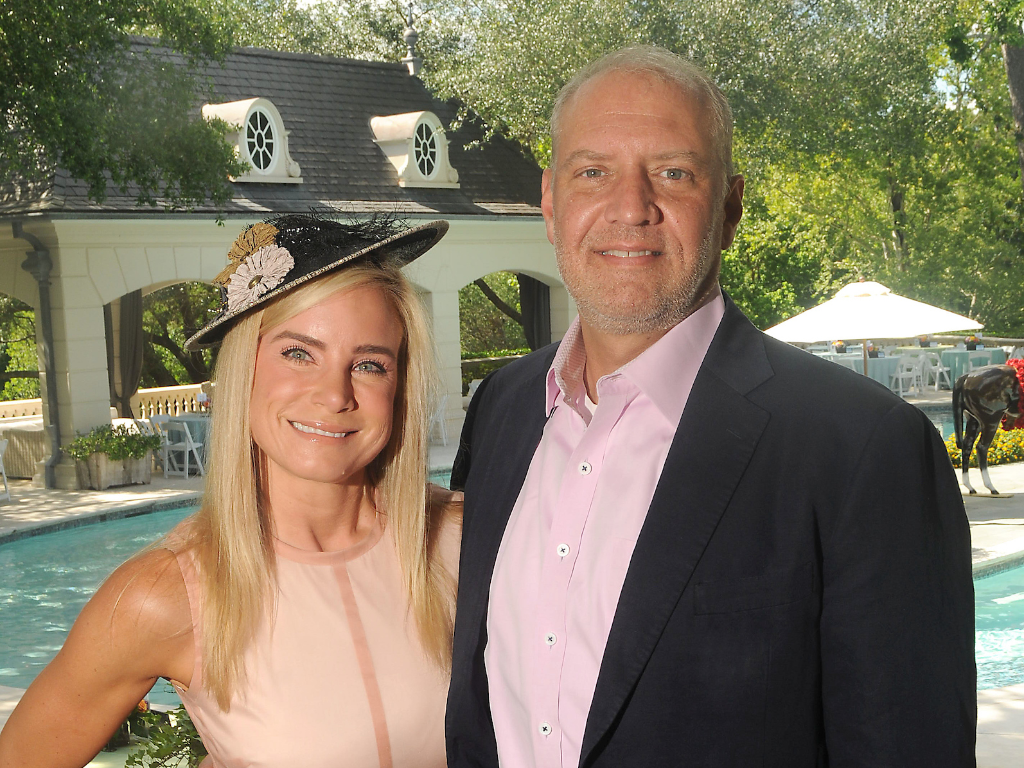 All in the name of charity, more than 400 guests gathered at the River Oaks mansion of Tilman and Paige Fertitta for the second annual Hats, Hearts and Horseshoes party.
The Derby Day fete raised more than $370,000 for Bo's Place, a nonprofit that provides support and community to those who have experienced the death of a loved one.
Celebrating this success, partygoers, dressed in lavish hats and modish bow ties, enjoyed a fun-filled afternoon in the sprawling backyard of the Fertitta home.
Leading up to the start of 144th Kentucky Derby, attendees mingled as they sipped traditional mint juleps and bubbly, served by a strolling server in a champagne hoop skirt built to hold more than 180 glasses, and noshed on delicious fare from Landry's.
Throughout the afternoon, partygoers were entertained by activities like Heads or Tails (participants select either "heads" or "tails" by putting their hands on their heads or their tails before an auctioneer flips a coin), and the Racing Wall raffle, in which guests picked the horse they thought would win the Kentucky Derby, both sponsored by IW Marks.
As the starting gun sounded at Churchill Downs, all eyes were on several large screen TVs for the most exciting two minutes in sports as Justify claimed victory.

Megan and Luke Hotze, along with Hannah and Cal McNair, served as event chairs for the second consecutive year. Jennifer and Richard Hancock, plus Jade and David Shin, were honorary chairs.
Seen in the crowd were Mary Beth Staine, Debbie and Mark Gregg, Joanna and Brad Marks, Meredith and Patrick Chastang, Hallie Vanderhider, Melissa Juneau, Susan and Charlie Neuhaus, Fady Armanious, Kristen Cannon, Rachel Regan, and Kathleen Jennings.
Also enjoying the afternoon were ABC13 traffic anchor Katherine Whaley and her husband, Chris Wadley, Stuart Rosenberg, Holly and Austin Alvis, Caroline and Justin Simons, Suzy Simons, Lauren and Rob Gray, Vivian Wise, Beth Muecke, Jeff Gremillion, Ruchi Mukerjee, Anny Whyte, Jennifer and Daniel Blum, and Mitra and Josh Woody.